2020 has been an incredibly difficult year, and we've seen firsthand the physical, emotional, and financial struggles that COVID has caused for our patients, our loved ones, and the healthcare industry as a whole over the past several months. Despite the difficulties of this year, we can't help but be grateful as we look back over 2020 and reflect on all the things we were able to accomplish in spite of the trials and tribulations of this pandemic! 
Here's a snapshot of how our practice was able to continue growing and positively impact the healthcare community and the lives of our patients over the past 12 months.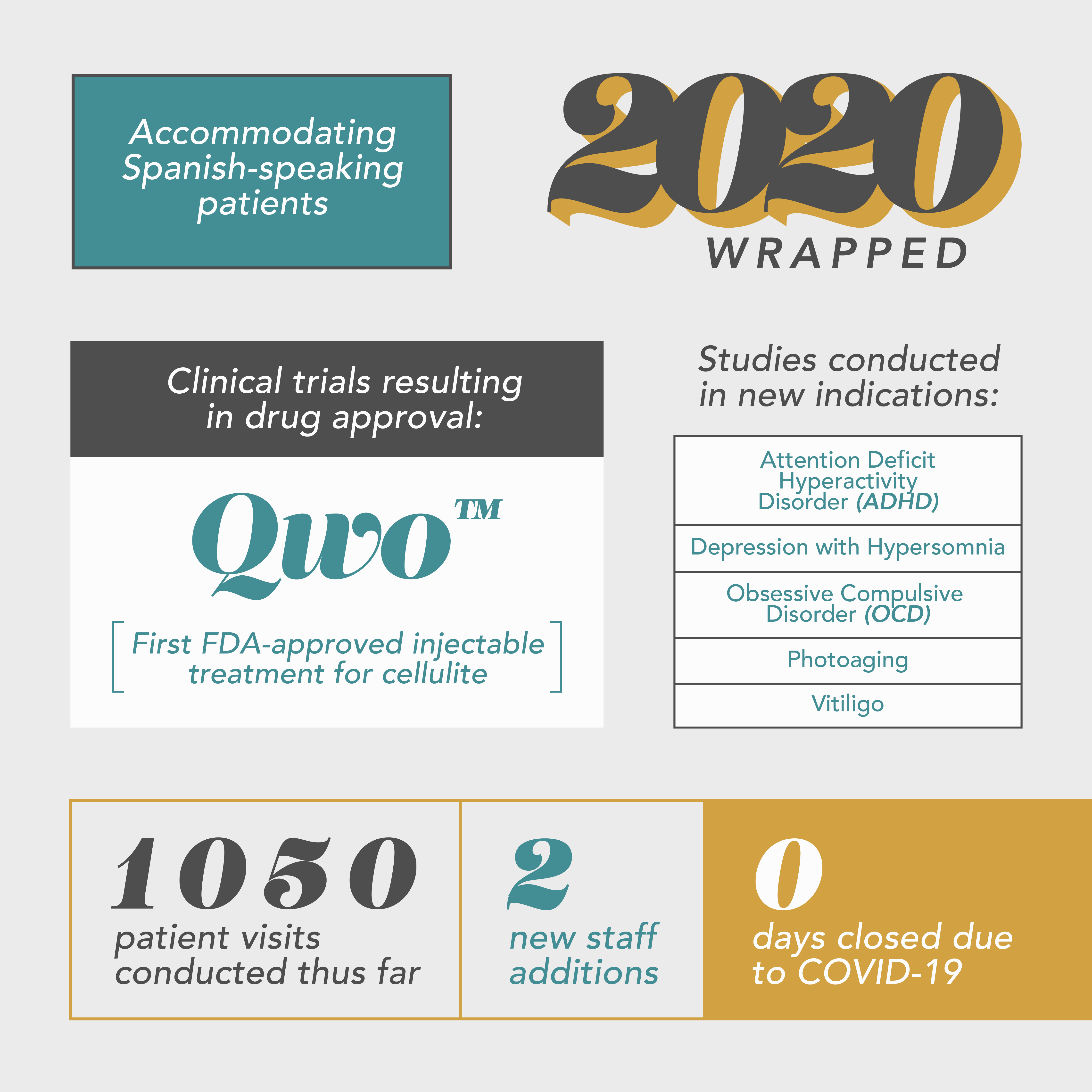 In addition to the accomplishments above, we want to take a minute to issue a huge thank you to some of our incredible staff members for celebrating the following anniversaries:
Kelley Yokum, MD | 8 years

Cheryl O'Neill, BA | 5 years

Tiffany Robison, MS | 5 years

Grettel Mendez | 3 years

Michele Stilwell, LPN | 2 years
2020 was a year of obstacles, but it was also a year of incredible growth. We're so proud of our staff for the way that they continually adapted to the changes caused by COVID and stepped up to ensure that our office was able to operate safely and efficiently throughout the pandemic while prioritizing patient safety. 
As we look towards 2021 and all the bright potential that next year holds, we want to thank each of our patients and our staff for being an integral part of our 2020 successes and share this special note from Dr. Yokum: