The FDA has voted to approve SPRAVATOTM (esketamine)! SPRAVATOTM is a nasal spray for adults with treatment-resistant depression.
I know what you're probably thinking…nasal spray?? That's right! "SPRAVATO™ will offer the first new mechanism of action in 30 years to treat this debilitating disease, continuing Janssen's 60-plus-year history and commitment to research that make a difference for people living with mental illnesses, including severe mood disorders."[1]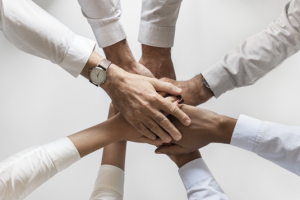 Olympian Clinical Research is proud to say we were one of the research sites who participated in the drug's clinical trial process! We want to extend a very special shout out to all of our patients who participated in this study. This major breakthrough could not have been done without you! The research has shown that SPRAVATOTM taken with an additional oral antidepressant significantly improves depressive symptoms in a rapid and meaningful way.
If you'd like more information on SPRAVATOTM click here!
Olympian Clinical Research is continuing our efforts to make history and further advance treatment options for Treatment-Resistant Depression. If you or a loved one is suffering, and wants to be a part of something bigger, we have studies enrolling now. All study-related care is provided at no cost and compensation is available for qualified participants. To learn how you can get involved, please CLICK HERE.
[1] https://www.janssen.com/fda-advisory-committee-recommends-approval-spravato-esketamine-nasal-spray-ciii-adults-treatment