The arrival of the holiday season brings many things. For some, it's filled with joy, anticipation, and cheer. For others, it can bring very different feelings. Stress from dealing with overcrowded stores and non-existent gift budgets. Dealing with out of town visitors or traveling yourself. Feelings of sorrow can come from missing those who are no longer with us during this time.
When you suffer from depression, the holiday season can be agonizing. According to the National Institute of Mental Health, depression causes symptoms like persistent sadness, anxiety, loss of interest, difficulty concentrating, and difficulty sleeping. Schedules are often disrupted during the holiday season. Lack of sleep and changes to school or work routines can all affect stress levels.
For those with depression, it can be hard to manage expectations during the holiday season. Seeing "Happy Holidays!" or being greeted with that expression, can even seem like an expectation that just can't be met.
While the holidays can be a challenging time, it's important to remember that a new year is also just around the corner. With its' arrival, it brings new beginnings, a fresh chapter, and hope. Entering a new year with small and achievable goals, that won't set yourself up for failure, can help to get you started off on the right foot.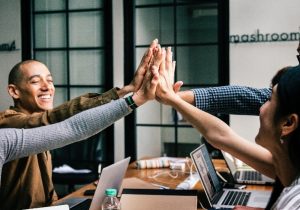 There are many ways to step into 2019 with a positive outlook when it comes to the mental health of you or a loved one. Participating in research studies may be an option. If you or someone you love has been diagnosed with depression, Olympian Clinical Research is seeking patients to take part in clinical studies for depression. Qualified participants receive care from board-certified physicians and receive compensation for time and travel. To learn more and see how you or someone you love may qualify for a study, click HERE.